I love air plants and I saw a wine cork hanging basket tutorial for them on Pinterest and made myself a couple of them.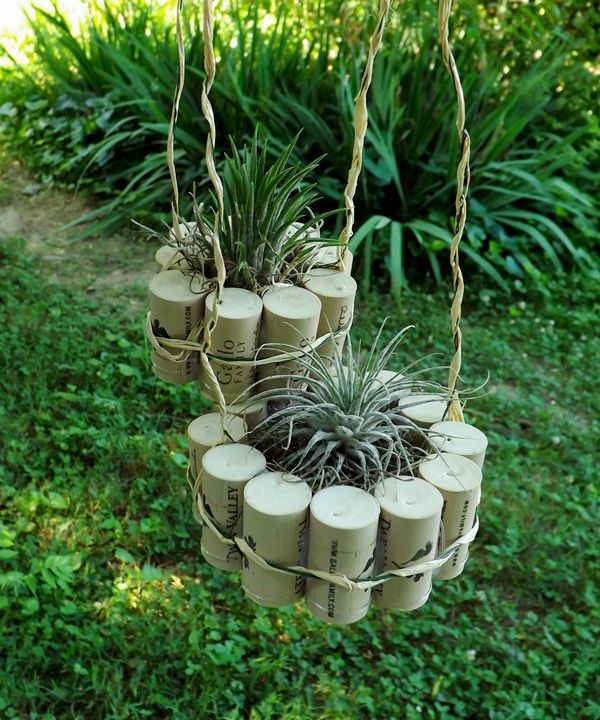 Here is the tutorial I got the idea from.
http://pinterest.com/pin/278730664410514776
I will tell what I did differently below.
I used 50lb test fishing line to weave the mesh bottom instead of waxed linen. I tied florists paddle wire around the entire circumference several times and also used it to make the hanger. I did this because of the mention in the tutorial about the basket coming apart if it gets wet. Around the florist wire I wrapped raffia.
Originally I did push Spanish moss up through the bottom like the original tutorial but did not want that look so I removed it and put a little of the Spanish moss in the basket underneath the air plants.