I repinned a project to make a succulent ball to the Contain Gardens board on
my pinterest
last year and really wanted to make one. However, after looking everywhere and not finding any succulents I decided to wait and order some online. This year I decided to take the same technique but use strawberry plants. The reasons I wanted to put the strawberries into a ball, less watering, no weeds.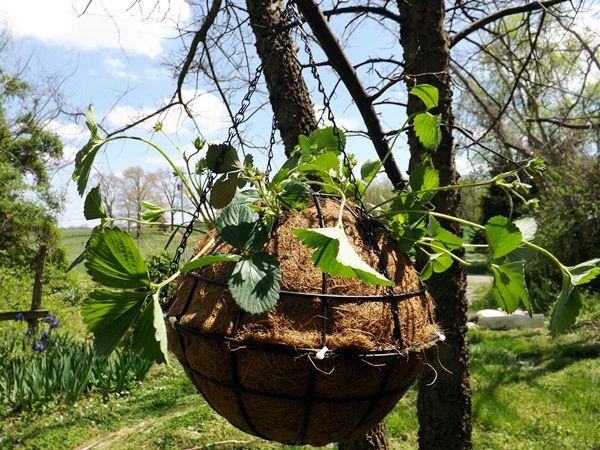 Hopefully as the plants grow they will cover the ball. To do this just fill 2 coconunt coir lined hanging baskets with soil. Put them together and attach with zip ties. I took a utility razor knife and cut a slit for each plant. Be careful not to cut yourself. Then you gently remove some of the soil from the seedlings roots so it will fit into the hole. Gently put the plant's roots into the hole. Then I put a little more soil in and pulled the coir close to the plant. We will look at this again in a few weeks to see how they do.
That is it. Hope you try your own.